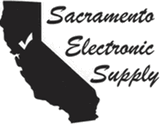 Your cart is currently empty
06488 Satin Finish Anodized Aluminum Attache Case
SKU:
6488
Manufacturer: Platt Cases
Manuf Part#: 06488
GTIN#: 813889010066
06488 Satin Finish Anodized Aluminum Attache Case
Sleek and stylish, this satin finish anodized aluminum shell briefcase is lined with tweed fabric and features deluxe interior vinyl pockets for literature, pens, diskettes, etc.
Complete with padded handle, combination lock and durable full-length piano hinge.
Inside Dimensions (LxWxD): 17 1/4in x 12 1/4in x 4 1/2in
Shipping Dimensions (L x W x D): 21in x 16in x 7in
Shipping Weight: 8.10 lbs.