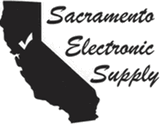 Your cart is currently empty
1000-36-2-1 AmpFlex 100/1000A, 36in Flexible Senors
SKU:
1000-36-2-1
Manufacturer: AEMC Instruments
Manuf Part#: 2113.00
GTIN#: 685338100310
1000-24-2-1 AmpFlex 100/1000A, 24in Flexible Senors
The AmpFlex® is an AC current sensor composed of a flexible Rogowski coil and an electronic module. The sensor permits measurements on conductors where standard clamp-on probes cannot be used. In particular, it can be installed in tight spaces, around cable bundles, around wide or large bus bars, or even wrapped around irregular shapes. The Shape Memory feature enables the user to pre-shape the sensor before inserting it between or around conductors. This feature facilitates positioning the sensor around the conductor, enhances user safety, and alleviates the drooping effect associated with other flexible sensors.
The AmpFlex® has a mV output proportional to the current measured for direct readings on DMMs, loggers, oscilloscopes and power or harmonic meters. The length of the flexible sensor can be selected from 24" (450mm) to 60" (1520mm).
Maximum Conductor Size: 11" (290mm)
Measurement Range: 5 to 1000A
Accuracy: 1% ± 200mA
Current Range: 100 and 1000A rms AC
Output Signal: 10mV/A and 1mV/A
Phase at 50Hz: 0.7°