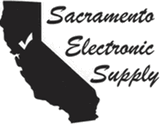 Your cart is currently empty
1110 Lightmeter Datalogger
SKU:
1110
Manufacturer: AEMC Instruments
Manuf Part#: 2121.71
GTIN#: 685338180282
1110 Lightmeter Datalogger
The Lightmeter Model 1110 is a portable, easy-to-use instrument which features optical sensors that are designed to match the response of the human eye, making them ideal instruments for workspace analysis and planning. The main advantage of the logger is its ability to perform a variety of recording tasks with easy and intuitive setup from a computer using supplied DataView® software. The ergonomically designed case, large display and intuitive function selection make this instrument the right choice for any application. The Lightmeter Model 1110 is designed for simple one-hand operation. It provides selectable lux or footcandle units for display and features a blue luminescent backlit display, MIN/MAX/AVG and HOLD functions.
User selectable light source, natural, LED or fluorescent
Spectral error compensation for LED and fluorescent lighting
Removable light sensor with expandable cable up to 48 inches
Map mode profiles the illuminance map of the area or room by storing multiple measurements
Min, Max, and Average measurements stored
Free app for AndroidTM from the Google® Play Store
Spot or continuous recording of up to 1,000,000 measurements stored in 8 MB flash memory
Blue luminescent backlit display
User selectable foot-candle (fc) or lux (lx) units
USB and Bluetooth communication
Magnetic mount
Battery or USB powered
DataView® graphing and analysis software included