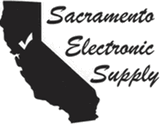 Your cart is currently empty
1018HWL ATA 300 Shipping Case w/Wheels, Telescoping Handle, Foam Lining
SKU:
1018HWL
Manufacturer: Platt Cases
Manuf Part#: 1018HWL
GTIN#: 813889010561
1018HWL Guardsman ATA 300 Shipping Case
Heavy-duty black HMW polyethylene material with unique continuous industrial frame based on Platt's patented Guardsman™ design and construction. All hardware is recessed for wearability and shipping purposes. Cases come with built-in TSA accepted combination lock, 2 spring loaded handles, full-length piano hinge and security type bolts. Available in 6 colors.
Interior Dimensions (L x W x D): 25 1/2in x 17 1/2in x 17 1/2in
Body Depth: 14 1/2in
Shipping Dimensions (L x W x D): 29in x 21in x 21in
Shipping Weight: 1018F - 38.70 lbs.
Made in the U.S.A.
1018HWL Foam Lining Only with Wheels and Telescoping Handle