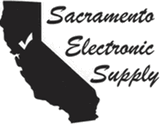 Your cart is currently empty
12100C Connector Pressing Telcom Pliers
SKU:
12100C
Manufacturer: NSI/Platinum Tools
Manuf Part#: 12100C
GTIN#: 899740000100
12100C Connector Pressing Telcom Pliers
Pliers are designed and manufactured in accordance with Bell Specifications. They feature a built-in side-cutter and coil spring. The built-in stop prevents damage to connectors. Vinyl handles.
Use for pressing/crimping UR, UY, UG and UB style connectors.
Also compatible with other telcom style splice connectors.