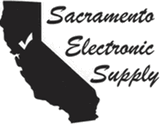 Your cart is currently empty
100544 EZ-VIKING Crimp Tool
SKU:
100544
Manufacturer: NSI/Platinum Tools
Manuf Part#: 100544
GTIN#: 849160004455
100544 EZ-VIKING Crimp Tool
Terminates EZ-RJ45® Cat 5e/6 regular & shielded (external or internal).
Parallel action for precision crimping.
Optimizes termination of Cat 5e and Cat 6 shielded connectors.
High leverage ratchet action ensures full crimp cycle.
Highest quality/durability - minimum of 50,000 cycles.
Zero flex frame prevents torque loss during the crimping cycle.
Tool steel die provides 360 degree of connector support during crimp.
Flush trim on the EZ-RJ45® extended conductors.
Tool is factory set with a precise eccentric cam adjustment function to guarantee performance
Ergonomic, pistol grip ratchet action for full crimp cycle.
Factory set with precise eccentric calm adjustment.
For Data Centers, Aerospace & Broadacst.
Safety Release.
Made in Sweden.