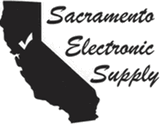 Your cart is currently empty
100054C EZ-RJPRO Pro Heavy Duty Termination Tool
SKU:
100054C
Manufacturer: NSI/Platinum Tools
Manuf Part#: 100054C
GTIN#: 849160001201
100054C EZ-RJPRO Professional Heavy Duty Termination Tool.
Zero flex frame prevents torque loss during the crimping cycle.
Tool steel die head assembly provides 360 degree of connector support during crimp.
Clean, ultra flush trim on the EZ-RJ45® extended conductors.
Expanded surface area on contact drivers delivers full, uniform crimp force.
Built in wire cutter and strippers.